This post contains affiliate links and I will be compensated if you make a purchase after clicking on my links.
You probably have a Dollar Tree store near you and have shopped there once or twice for something.  How to Shop at Dollar Tree and get the best deals can be a challenge.  Just because it's a Dollar doesn't mean it's a great deal.
Shopping at Dollar Tree is one of my favorite things to do, it's the excitement of finding the best deals.  Every store has different inventory so it's a surprise when you walk in because you don't know what treasures you will find.  There are over 14,000 stores throughout the U.S. and Canada.
So, if you don't find what you are looking for at one Dollar Tree try another store.  It's the thrill of the Hunt!
Dollar Tree wants to make shopping fun and exciting.
1. Things to Look for at Dollar Tree
Just because it's a $1 doesn't always make it the best price.  Sure it sounds good when you say "Well it's only a $1" but some Dollar Tree items are not a bargain.
Things you need to look for when buying from any Dollar Store
Compare the package count with other stores

Dollar Tree sells smaller ounce sizes for convenience

Name Brand products sold at a great price
Did you know you can use Manufacturer Coupons at Dollar Tree?  Yes, it's true you can use one (1) coupon per single item purchased.  If the coupon is worth more then a dollar then you would need to purchase 2 of the item to get the full value of the coupon.
They do give cashback on any coupon value.  You can use up to four (4) coupons per customer per day.  They also accept Internet Coupons but they must be Manufacturer Coupons and cannot be photocopied. Each coupon must have a different serial number for them to accept it.
To make sure you get to use your coupons at Dollar Tree take a copy of their Coupon Policy with you, some store managers may not be aware of the coupon policy.
Coupon Requirements:
Only four (4) Manufacturer Coupons per customer per day

You can use two (2) out of the four (4) Internet Coupons

They do not accept Free items coupons such as Buy One Get One Free

Can not be a photocopied coupon

Coupon must match product exactly (brand, size, quantity, color, etc)

Dollar Tree does reserve the right to accept, refuse or limit the use of coupons
*If there are any issues using coupons at Dollar Tree, contact the Dollar Tree customer service at 1-877-530-TREE.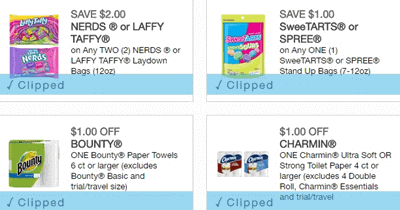 3. Online Shopping Dollar Tree
Did you know Dollar Tree has a website store that you can buy items by the case?  Yes, it's true you can buy in Bulk at Dollar Tree when shopping online.
But, before you go to DollarTree.com log into Ebates.com and access it through there and you will get at least 1% Cash Back on your entire purchase.  This is great for when you are making crafts for the holidays or to sell in your own business.  I started my own website and started selling my crafts online.
Instead of going to your local store check out DollarTree.com.    
You won't have to worry whether they have enough in stock at your local store when buying in bulk.  It's so easy to find what you are looking online and they have items that your local store might not have.
DIY & Crafts

Tips & Hacks

Celebrations

Gifting

Weddings

Teachers

For Businesses
4. Value Seekers Club (Loyalty Club)
If you haven't already joined Value Seekers Club at Dollar Tree you are missing some great fun.  Value Seekers Club has so much to offer from Frugal Fun to Dinner on a $5 Budget.
If you are stumped for an idea to keep kids busy or just holiday decor Value Seekers Club Members share ideas.
Here are the Categories for Value  Seekers Club
Crafts & Decor

Frugal Fun

Insider Info

Organizing Ideas

Printable

Recipes

Dinner on a $5 Budget

Tips

Contests
I love checking out the crafty ideas members share, it helps inspire me.  Here are some of my favorites:
5. Dollar Tree Store Locator
There are 5,000 Dollar Tree stores in the U.S. and Canada.  To find a store near you click here.  If you have never been in a Dollar Tree and there is a store near you take 5 minutes and go check it out and let me know what you think.
6. Dollar Tree in Canada
Did you know in Canada Dollar Tree store don't sell everything for a $1?  Yes, it's true Dollar Tree in Canada "Everything's $1.25 or less"!  They still have all the great departments that include housewares, glassware, dinnerware,  health & beauty products, office & school supplies, toys & crafts, and everything in between.  Dollar Tree is a store where shopping is fun and you discover new treasures every week.  Your entire family and enjoy hunting for that special something they can buy for just a Dollar.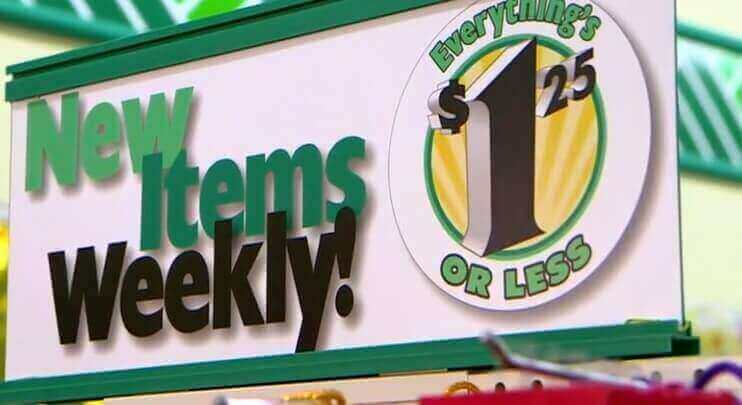 7. Shop for Business Supplies
If you have a business and need to buy in bulk, Dollar Tree can save you thousands of dollars.  Shop Dollar Tree Direct Business and stretch your dollars. Florist, Teachers, Caterers, Restaurants, and Non-Profit Business and many more find Dollar Tree very easy to order supplies.  Save on shipping by having items shipped right to your local store for pickup.  Dollar Tree wants to "Keep Your Cost of Doing Business Affordable".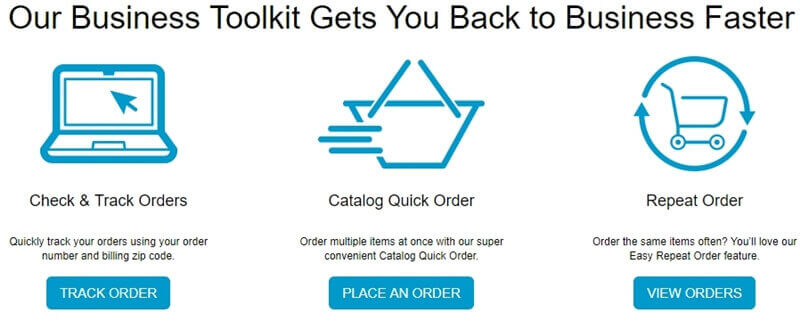 Items I Only Buy at Dollar Tree
Greeting Cards – I only pay 50 cents for one greeting card because my Dollar Tree has 2 for $1.  Greeting cards for kids can be a waste of money for birthdays and holidays.  Kids really don't read the cards they just want to know what's inside or get to the present.  For really special occasions I might buy a card from Walmart for a wedding I'm going to, but depending on the occasion.  This is a no-brainer at any time of the year.
Seasonal Decorations – You can save a ton when you buy party supplies at the Dollar Tree.  Think about it most of the party supplies you can only use once and then you throw it away.  So why spend anywhere from $3 to $5 for a tablecloth or napkins for a party?  I like to get fun holiday decorations because then I can change them every year.  I add new things and toss out the fade-out items.
Gift Bags, Tissue Paper, Bows – You can easily pay $3 to $5 for one gift bag other retail stores, but a $1 gift bag is the best deal ever.  You can spend $3 at Dollar Tree for a gift bag, tissue paper, and bow or you can spend $10 easily at other stores for the same thing.  I go with the cheaper alternative the Dollar Tree it's a great money-saving tip.

Hair Accessories – I don't know about you but I am always loosing my hair bands, barrettes, claw clips, and other hair accessories.  Lucky for me I buy them at Dollar Tree so I don't get so upset if I lose them.  Dollar Tree has such a variety and they get new stuff all the time.  I am a kid in a candy store when I look for things for my hair.  My little girls have so much fun looking for new hair accessories.  Did you know you should replace your hairbrush every six months?

Glasses and Mugs – Dollar Tree has fun and plain ceramic coffee mugs that are great as office gifts filled with goodies. I got a 26 oz Jumbo Glass Sports Mugs for a gift and filled it with sports things for a friend. They loved it.  Your girlfriends will love a great bottle of wine and a fun wine glass to go with it.  I've even gotten a plain coffee mug and decorated it as a craft project for a friend, they love it.  The possibilities are endless they are good quality glasses and mugs that you can use every day.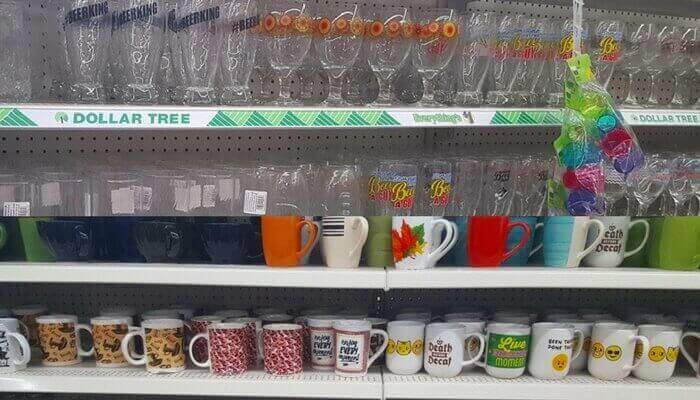 Socks, Hats, and Scarfs – You can get 2 or 3 pairs of socks for a dollar.  Do you know of anywhere else you can get that kind of deal?  The sock quality is good and they have some amusing patterns that kids and adults love.  Great stocking stuffers for the holidays is socks.  I have found some really fun hats for everyday wear and some for Halloween parties I have gone to. Last year I did a charity walk for Breast Cancer Awareness in October in Florida, the weather was a little chilly.  I found a beautiful Breast Cancer Awareness scare that was perfect.  During the charity walk, people were asking we I got it from, I said: "Dollar Tree" they didn't believe it.   This is one aisle you don't want to miss going down.
 The list goes on and on, there are so many great deals at Dollar Tree.
Party Supplies

Coloring Books

Puzzles

Spices

Reading Glasses

Some Cleaning Supplies

Pens and Pencils

Measuring Cups

Vases
Happy Dollar Tree Shopping