---
Are YOU Stressed Out and Tired of Working a 9 to 5 Job? 
Is this your typical workday? You wake up get dressed, get ready for your commute just to work for someone else. Some mornings you just don't feel like going.  Right?  We are going to tell you how you can change all this.

Let us introduce ourselves, our names are Ann and Alex (that's us over to the right). We decided it was time to make a change and take a chance in life.
You only get one chance in this game of life so make the best of it.
We wanted to be in charge of when we worked and (BYOB) Be Your Own Boss.  But where to start?
To read more about our story check out our
About Us Page.
"How to Escape from the 9 to 5?"
---
What is the first thing everyone does when they need to find something? They "
G
o
o
g
l
e
it" or "Bing it"!  So, we grabbed our computer and started our search for
"How to Escape from the 9 to 5"?
The first couple of results were from online surveys, proofreading, etc. Things we've heard about or read about and always wondered if it really works.  It is true you can make some money taking surveys, clicking ads, or searching the internet and getting paid for it. 
We tried those things out to see if it really worked, but soon found out it wasn't going to pay our bills.  But it is a fantastic way to earn some additional money.  Let's face it we can't call it Extra Money because we can always find something to spend it on.  lol
We'll share with you several ways to
Earn Additional Money
 to help pay the bills.
Taking surveys or searching the internet and getting paid for it wasn't what we were really looking for we were looking for long-term income.  The only way you get paid is when you complete a job which wasn't any different than the 9 to 5 job.  We are looking for something we could do once and continually get paid for it.

Make sure to be aware of getting rich quick scams where you sign up and they want your personal information and money up front and you get nothing in return.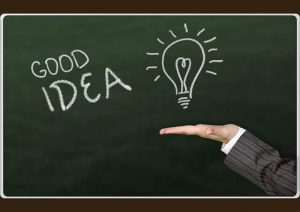 After an exhaustive search, we found that there are 2 ways you can Earn Income. The Passive Income and the NonPassive Income.
What is the difference you ask? Theoretically speaking there is a SIGNIFICANT Difference!!
Passive Income vs NonPassive Income
---
Passive Income: Requires effort up front and then it continues to generate sustainable income after the initial effort has been completed.  How does that sound?  Great Right!   This is the way we wanted to earn our income by learning how to turn our Ideas 2 Bucks.
Dividends or interest are Passive Income.  You might already be earning Passive Income and don't even know it.  What if you could even earn more?  Here are some ways we found someone could earn Passive Income through Affiliate Marketing and Blogs.  We will go into this in more details below. 
Nonpassive Income: (aka Active Income) This is where you get paid for the hours you
 work for the services you perform by wages, commission, tips or salaries, etc. This really limits you on how much you can earn. Remember there are only 24 hours in a day and you are only one person.  You need to sleep some of those hours so you're really limiting your earnings. Have you ever heard that saying "Time is Money"?
Are you working in an administrative, bookkeeper, customer service, warehouse worker, whatever your current career is you can change it?  Let's face it doing the same job day in and day out can get a little boring and tedious.
How to Turn a Passion into Profit
---
Our goal was to earn an income doing something we love.  We wanted to learn how to turn one of our Passions/Hobbies into Passive Income.  But be able to work from home or anywhere we wanted? We would really like to travel more but still be able to work if we wanted to.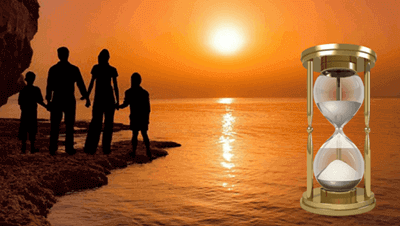 Wouldn't it be nice to
Do Something
YOU Enjoy?
This all sounds unbelievable Right?
 We will tell you
it CAN
 and
IS being
done
Right Now!
With the #1 Training, you can learn how to make a better life for
YOU and YOUR Family and Friends
.  Stop working all the time and
spend time with your loved ones.
See What Members are Saying about the Training!
---



People Around the World are learning how to turn their hobbies and passions into Income.
Do you have a passion that you would love to turn into a Steady Income?

Here are few of our Hobbies / Passions that we enjoy and Earn Income from
Cooking

– We all cook dinner every night for ourselves or our family, Right?  We share the special ingredient that we use for a recipe that changes the flavor of everything.
Horse Racing Fan

– It's a hobby of ours and we enjoy talking about it with others with the same interest.  We share our enthusiasm with others about the sport.

Photography

– Photography is something we have enjoyed for many years.  We love taking pictures and sharing them with family and friends.  Selling our photographs online by creating a website and earning income from is a goal.
These are some of our hobbies that we enjoy, now to learn how to earn income from them?  We would have to make some changes to our life if we really wanted to achieve our goals.  It will take Self Discipline, Believing in ourselves and taking Action!
Share Your Hobbies / Passion and We'll Share How To Create Income!
How to Change Your Life?
---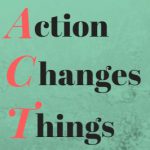 We did a lot of research and read several books on "How to work from home?" and
"How to live a wealthy life"
.  Some of the books are very inspiring and are very helpful.  We wrote reviews of each book for you to
check out.
  These books opened our eyes and inspired us to believe it
can be done
.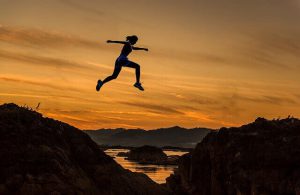 It is being done
every day already by
millions of people
around the world
TODAY
.  
YOU CAN 
achieve the same success?
Everything in Life Starts with an Idea.
Every wealthy person you can think of had to start somewhere and there is a beginning to everything.
You must take a LEAP OF FAITH!
Online Jobs to Work from Home
---
 Here is OUR SECRET!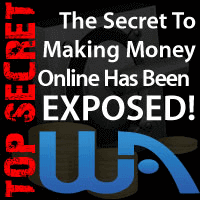 We found WA University in 2015, and it has changed our life!
Are you ready to change YOUR LIFE?
WA (Wealthy Affiliate)!!!!!!
What is Wealthy Affiliate you ask? 
---
Wealthy Affiliate University is an Online Community where you learn how to create websites/blogs to build your own business.  There is NO HTML code to learn and you don't need a degree in computer science. It's laid out in a Simple & Easy format to follow.  Learn at your own pace!  There is no pressure at all from anyone.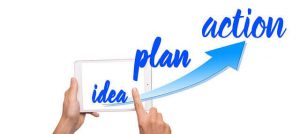 Online success can be achieved by Anyone if you put in the EFFORT. There are over 2 billion people using the internet every day and night.
Think about it! 
The Internet Never Sleeps. Your Business is Open 24/7!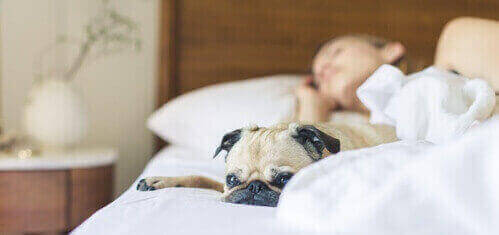 Earn Money While You Sleep!
Wealthy Affiliate will show you how to earn a
Passive
source of Income. 
 Your 9 to 5 job will be a thing of the past
.  Passive Income for you and your family for years to come. You learn the skills and techniques to create an online business and work from anywhere. Invest the time to start a great business. 
The Best part it is Absolutely FREE to try for 7 Days!
YES!  ABSOLUTELY FREE
FREE 7-Day Trial for a Limited Time!!  
---
If you Join Today through our website you will receive a FREE 7-day Premium Access. Premium Membership Access includes a live chat room with a community with over 15 years of experience.  
This is a LIMITED TIME OFFER and if you have any questions we will personally be happy to answer them for you.
After the 7-day trial, it's up to you whether to continue learning. When you decide to continue your education with WA there are 2 Memberships and YOU choose which one is right for you. 
NO STRING ATTACHED. We decided to stay and are very Happy We Did.  It turned out to be exactly what we are looking for and have become very successful with WA.
Wealthy Affiliate is offering everything you need to create a website
or blog
in one place for an Online Business.  Wealthy Affiliate provides the
Training, Support, and Hosting and much more
.  We now work when and wherever we want.
#1 Way to Make Money Online 
If you are looking to get rich quick, then click off this page and find something else.  Wealthy Affiliate is a Legit University that will teach you How to Build a Business. 
  Find out more about
WA – Wealthy Affiliate and to Claim a Bonus
 by going to our
"Get Started at WA Wealthy Affiliate"
page, where we give more details or 
Take a Sneak Peek Inside WEALTHY AFFILIATE.
ANY questions, please leave a comment below and we will gladly provide the answers.
  Let your
Financial Freedom
Start
TODAY
and YOU will be able to Fire your Boss one day, now doesn't that sound like Fun.
Turn your Ideas 2 Bucks 
Your Friend Ann Wealthy Affiliate Premium Member