The Holiday Season is right around the corner are you ready for some shopping?
I love this time of year, with all the excitement of spending time with family and friends, and the hustle and bustle.
Trying to figuring out what to buy for someone can get tough.  Either you don't know what they already have or they have everything.  Sure you can buy them a boring sweater or a Gift Card that's fine, but what fun is in that?
I found some
Fun Holiday Gifts
that you can purchase for
Anyone on Your List.
Let's Start Shopping:
Gifts for People Who like to Drink
---
It's 5 O'Clock Somewhere!
1

–

Craft Beer Club
We all have those Friends that like to PARTY!  Great Gift for anyone who enjoys Beer, from The Original Craft Beer Club, GIVE THEM BEER! Choose 1 month for $42 which includes 12 Beers, 4 Styles of Beer, 3 of each.  Or choose 2, 3, 4, 5, 6, or 12 months if you really like the person.  Give a Year of Beer and have a Friend for Life.

2 

–

Wine Preservation System
We all have at least one friend or co-worker who enjoys a glass of wine once in a while, or maybe it's ourselves.  Coravin Preservation System is great because you can enjoy one glass of wine without worrying about wasting the rest of the bottle.  But then again would you really waste it, Nah you end up drinking the whole bottle.
3

 –

Adult Drink Game
These Cards Will Get You Drunk is a Hilarious Drinking Game you and your Friends will LOVE!  It's a very simple but fun game to play at your next party with over 100 dynamic cards.  Great for 2 – 8 players, ages 21 over of course if you are consuming alcohol. Play with beer, shots, wine or water, but always Drink Responsibly!  Great Gifts for Everyone.

Pet Loving Friend Gifts
---
4

– 

Dog Lovers Friends
I have many friends and co-workers that love their little Fur Babies as much as I do. Last year I had to get a Pollyanna gift for a co-worker and he LOVED his Cocker Spaniel, Murphy.  So, I got a stocking and filled it with dog toys and a Best Friend Keychain /Collars and Bracelet.  He LOVED IT.   One stays with the Pet Owner the other attaches to your Fur Baby Collar.

5

– 

Petcube Pet Camera with Treats Dispenser
Have you ever wondered what your pet did when you weren't home?  Now you can watch your fur baby anytime with the Petcube Pet Camera with Treat Dispenser.  This is so much fun for you and your pet with the interactive camera that connects to your smartphone, give them treats throughout the day.

Gifts for Beach Lovin Friends
---
6

– 

A Day at the Beach
If you have a Friend that Loves hanging out at the beach but can't always get there.  The Executive Sandbox is a Great Gift Idea to make them feel like every day is a beach day!  Take the Stress away from the Every Day!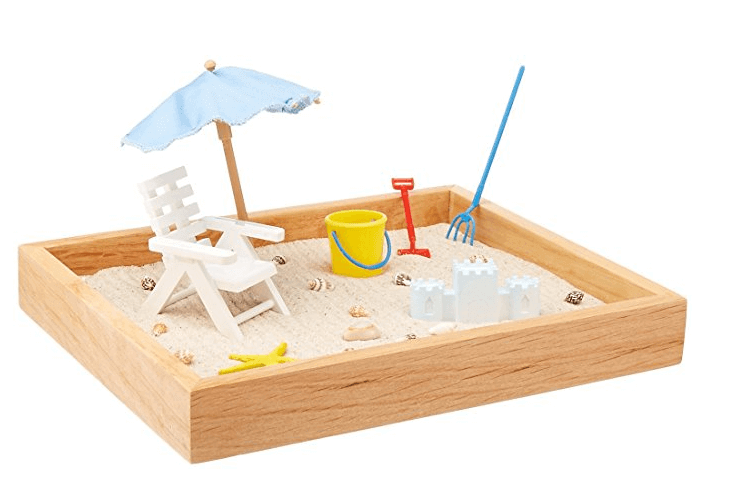 7

– 

Water Resistant and Sand Proof Blanket
I Absolutely Love the Beach! This Huge 10′ x 9′  Water Resistant and Sand Proof Blanket is Amazing!  It's great for the day at the beach, picnics, music festival or camping.  There's plenty of room to fit an average of 7 adults.  Since I didn't have that many people with me I was able to put my beach chairs and cooler on it and still had plenty of room to lay down.
8

– 

Big Mouth Beach Blankets
Big Mouth Beach Blankets are hilarious fun for any day at the beach or pool.  The fun comes in all shapes from Sharks, Rainbows, Cocktails, Cotton Candy, Popcorn, and even Pizza.  You will never lose your spot at the beach again with a 5 feet wide and fun ultra-soft Beach Blanket.

9

– 

Follow Me Bring Beer Flip Flops
I got a pair of "Follow Me, Bring Beer" Flip Flops for myself a few months ago and they are Awesome.  I customized them and got White Upper Sole Color,  Blue Bottom Sole Color and Red Strap for the 4th of July. Lots of Fun!  Now only if someone would do what they say and bring me some beer! LOL
Personalizes Gifts
---
10

– 

Personalize Throw Blanket
Who wouldn't love that you took the extra time to have something made especially for them?  A Personalized Throw Blanket or Beach Towels are great gifts for that person that has everything.  Get a picture of your friends hanging out together or a family at Christmas time and get a blanket they can use every year.  They will LOVE IT!
11

– 

Unique Gift for Special Occasions
Give a Personalized Gift to all the Special Someones in your life from Personal Creations.  Mom's, Sister's, Best Friend's, Teachers make every present a special treasure with a Personal Creations gift.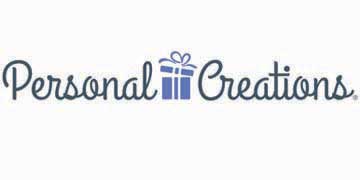 12

– 

Custom Bobblehead from AllBobbleheads.com
These are one of my Favorite Fun Gifts to Give. People just light up and Laugh Out Loud when they open up their very own BobbleHead.  Groupon offers discounts for retailers and this is one of the best deals with 62% off the regular price.  Create Bobbleheads for Family, Friends, Co-workers, even the Boss will get a laugh out of them.  Make your very own Super Hero, Golfer, or Your and Your Furry Friend.  The Fun Never Ends Here! Join Groupon.com
Gifts for the Person Who Has Everything
---
13

– 

Giant Car Umbrella
Great Gift Idea for someone who wants to keep their car looking new, cool, and clean.  Whether it's the sun, snow or rain it can dull the paint on your car.  A Giant Car Umbrella will protect your beautiful car against the weather elements.  This makes for easy cleaning the snow off your car if you don't have a garage to put it in.  Very Easy to install with a one-touch wireless remote. Just suction cup the base to the top of your car and click the remote.  Great for Sedan, Pickup, SUV, Jeep, Mini Vans, even 4 Wheel Beach Vehicles.  Not recommended for soft top roofs.

14

 – 

iRobot Roomba 690 Robot Vacuum

 
Who won't love a gift that does house cleaning for you?  I know I would, I am hoping Santa brings me an iRobot Roomba Robot Vacuum this year.  I have friends who have this and I am so jealous they said it works great.  One friend has kids and she told them if they don't clean up their toys the Robot will clean them up and they will never get them back. Needless to say, the kids clean up their toys all the time now.
15

 – 

Event Tickets
Everyone likes going to the next Big Event why not buy tickets from
TicketNetwork.com
for that Special Someone.  Hey, and get a ticket for yourself and make a day of it. Great way to spend time with family and friends not just around the holidays.
16

 – 

Private Tour through Central Park
Central Park is beautiful any time of the year! Book a Private Tour of Central Park in New York City. They offer many types of tours such as Horseback Riding, Pedicab Tours, Walking Tours, and Bike Tours choose which one if right for you.
Holiday Shopping Discounts
---
Retailers offer Discounts and Specials during the Holiday Season but did you know you're missing out on
additional Discounts
?  Don't just settle on the Sale Price get additional Discount while Shopping Online or In-Stores using Ebates.
I LOVE LOVE LOVE
it's so easy to use and I Love getting a
Big Fat Check in the Mail.
Find out More About Ebates Here!