When was the last time you went shopping at JCPenney's?  I have to be honest with you JCPenney was never really my go-to store when shopping.  There wasn't one close to my house and I'm not sure why, but I just thought they really did have great deals, UNTIL.
I moved and there was a JCPenney store about ten minutes from my house.  Now I can say JCPenney is one of my favorite places to shop for discounts and rewards.  I will explain why and how to save at JCPenney.
Similar to
Walmart
,  JCPenney offers "Every Day" Prices.  JCPenney motto is "Get Your Penney's Worth" and I can tell you how I get my JCPenney's Worth.

1. JCPenney Shop Online
Before I go to JCPenney.com to start shopping I access the site through Ebates.com sounds crazy right but I get at least 3% Cash Back on my purchases, in addition, any JCP savings.
I noticed some prices on JCPenney.com and in stores usually coincide, but if you find something online for a lower price just buy it online and pick up in store.
You'll also find that by shopping online you can get the "Online Only" sales.   They offer 1-day sales that are exclusively for online shoppers, which I have found some major money saving deals.
JCPenney offers in-store pickup on some items that you find online which I always try to take advantage of because I get the extra online savings.
So, before you go running out the door to shop at your local store check it out online first, you might be saving yourself a ton of money.
JCPenney also has Online Outlet with savings anywhere between 40% to  80% off discounted and overstocked merchandise.  Be sure to check it out.
2. JCPenney Rewards Points
Sign up for JCPenney Rewards program to get even more cash.  You don't have to own a JPC store credit card to benefit from the rewards program.  Whenever you purchase items either in-store or online give your JCPenney Rewards Card number to earn points.
Here's how it works:
° 
Receive $10.00 for every 200 points you earn
, points are double the first month you join ° 
1 Point for every $2
you spend
not
using your JCPenney store credit card ° 
1 Point for every$1
you spend when using your JCPenney store credit card ° 
Receive latest coupons
and sale notifications in your email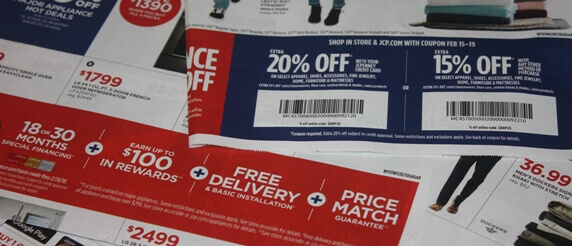 3. Coupons Coupons Coupons
Coupons are everywhere these days, you can print them online or they show up at your doorstep in the local weekly newspaper.
Each week JCPenney has some kind of sale going whether it's online or instore you will always find a deal.
If they are going to offer the coupon codes or printable coupons why not use them.
JCPenney coupons are sometimes specific to departments such as all appliances so plan accordingly if possible.  They do also offer storewide coupons to be used in any department.
If you use your JCPenney store credit card you can get an extra 5% off with some coupons, it can be worth opening a credit card just for the discount.
Just make sure you pay it off on a money basis to Get Your Penney's Worth, you don't want to start bad money habit.
Best way to use JCPenney Coupons
°  You  can use up to three coupons per transaction °  Use your JCPenney store credit card and get rewards and extra discounts with coupons °  Coupons can be used on selected Sale and Clearance Items °  Spend more to get more savings °  Compare online prices with in-store prices Anytime you shop at JCPenney whether it's online or in-store be sure to always use coupons.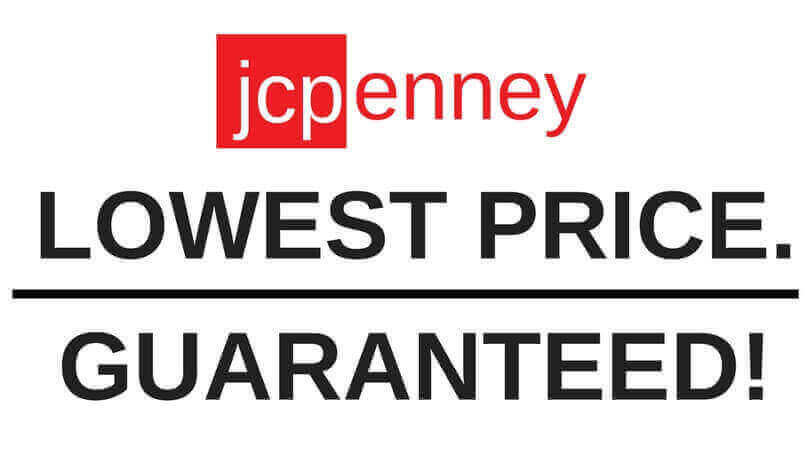 4. Lowest Price Guarantee
JCPenney offers their lowest price to guarantee you
"Get your Penney's Worth"
.   If you find an identical item within 14 days of your purchase at a competitor,  take the current ad to your local JCPenney store and they'll beat it by 5%. If you purchased it online call the
Customer Care at 1-800-322-1189
. This is offered
365 days a year and includes Black Friday sales
.  Coupons can be used after price match is made to receive larger savings.  Be sure to bring in the complete original advertisement or they don't have to honor the price guarantee.
Some exclusion applies
Sephora, salon, optical dept, portrait dept, or custom services.  Other online exclusions are the marketplace, deal website, auctions, and third-party sellers.

5. Clearance and Red Zone at JCPenney
Know when items are at their lowest price, the secrets behind JCPenney's Pink Tag and Clearance Sales. °  .
00 means
–  the item hasn't been discounted it's the full price, so be sure to use coupons ° 
.97 means
–  JCPenney owns the item and can reduce if however, they want.  Items usually get reduced every two weeks, until it reaches $2.97 after that the item will be removed from the store ° 
.98 means
– Items that are usually "2 for" deals, look for price tags that end in .98 and you get 2 for the ticketed price. ° 
.99 means
– JCPenney might not own the item and has to follow the vendor market down price guidance. When looking for the Best Deal look for the Red Zone Clearance. If you find something you love with pink tag grab before it's gone.
Insider secret JCPenney marks down their prices
the 1st and 3rd Friday of every month.  Mark your calendars for the savings.
6. Easy 10% Extra Savings
Many stores put surveys at the bottom of their receipt for a chance to win a prize.  JCPenney does it a little differently they offer a survey at the bottom of your receipt but instead of a chance to win something they give you 10% off your next purchase.
Pretty smart on their end because they are giving you a discount if you spend more money in their store.  If they are willing to give out the discount I will gladly take a few minute surveys to get 10% discount on my next trip.
The survey is about your visit to the store and usually only takes a few minutes.  Remember you can use up to three coupons so I use the 10% discount on a sale item and then use another coupon to lower the price even more.

7. Receive Email Alerts about Sales
Sign up for JCPenney email alerts to make sure you don't miss any fantastic sales that are going on.  Receive special coupons only available to the email list customers.
Get notified of clearance events, free shipping offers and promo codes for online purchases.  You will receive a $10 off a $50 purchase coupon via email a few days after you sign up.

Bonus
Fun Facts about JCPenney
---
The founder of JCPenney is
James Cash Penney
who opened his first JCPenney store in 1913.  The original name of the store was Golden Rule which he was a partner with Thomas Callahan and Guy Johnson.  According to
Wyoming State Historical Society
, James Cash bought out his partners in 1907.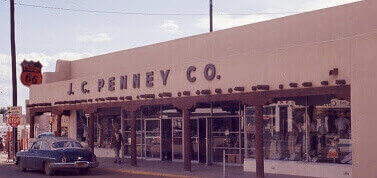 Golden Rule stores that were owned by James Cash got changed to
J.C. Penney Company in 1920.
As of 2018, there are
1,095 locations in 49 U.S. States and Puerto Rico.
JCPenney has their 
own private brands
which include °   St. John's Bay °  Stafford °  Xersion °  J. Ferrar °  The Original Arizona Jean Company °  Ambrielle °  Worthington °  a.n.a °  JCPenney Home For the full history of JCPenney,
The State Historical Society of Missouri
explains it best.  It's an interesting story on how JCPenney previous known as Golden Rule got started.

­