Benefits of Becoming an Amazon Prime Member
---
I
 became an Amazon Prime Member in 2003 and never knew what all Amazon included.  As an Amazon Prime Member, I was only taking advantage of FREE Shipping and Free 2-Day Shipping. After using Amazon Prime I realized they offer several Prime Services.  I will break it down for you step by step.
Let's Start at the Beginning – Amazon Prime Benefits Cost
---
This is important to everyone, what something costs and whether it's worth it?
Amazon Prime offers 2 options on how to become an Amazon Prime Member.  You get to choose which option works best for you.  You can pay a monthly fee of $10.99 which is about .37 cents a day or $99.00 annually which costs .27 cents a day.
Now that doesn't sound so bad right?
You're probably saying, "but I wouldn't use Amazon Prime every day so it's not worth it".
Let's show you the Benefits and how you can use it every day, then you decide.
9 Amazon Prime Membership Benefits Included
---
9 Benefits that are included with Amazon Prime Membership.  Amazon offers many other benefits, but they are additional fees to join, which will go over at another time.
Sign-up for FREE for a 30-day trial to see the full benefits of Amazon Prime work in your life. Give it a try for 30-days and you still feel it's not for you cancel before the 30-day trial is up. You really have NOTHING to lose.
We are going to give you our personal review of Amazon Prime Membership Benefits.  You will be wondering why you didn't join sooner.
Leave a comment below after you join and let us know your favorite things about being an Amazon Prime Member.
1. Earn up to 5% Discount on Purchases
---
As an Amazon Prime Member, you could be eligible for an Amazon Prime Credit Card.  Amazon Prime Credit Card has no annual fees and no earning savings caps.
Amazon Prime Credit Cardholders earn 5% back on Amazon.com Purchases.  You can Earn 2% at local restaurants, gas stations, and drug stores and 1% everywhere else.
The percentage is accumulated by points, it's $1 for every 1 point you earn.  The points that you earn are accumulated with no expiration date as long as you are a cardholder.  If you use your Amazon Prime Credit Card for all your purchases, you can earn a lot of points.
It's best to pay off your credit card balance on a monthly for better money habits to really benefit.
Apply for an Amazon Prime Credit Card and Start Saving.
2. Amazon Prime Delivery Options
---
There's a variety of shipping options to expedite your delivery included with Amazon Prime Membership.
Amazon Prime includes FREE Shipping for Two-Day Shipping (qualifying items), No-Rush Shipping, Standard Shipping (4 to 5 business days), and Release-Date Delivery (on qualifying items).
Fast, Free, and Convenient way to have millions of items delivered with the Prime Delivery.  There are over 50 million items available for FREE-Two Day Shipping.  Look for the Prime Logo on the products you are purchasing.
Amazon offers FREE Same-Day & One-Day Delivery to select metro areas across the U.S. in an eligible zip code. Orders must be over $35.00 and have the Same-Day Icon. To find eligible items for Same Day Delivery in your zip code perform a search and then choose "Prime FREE Same-Day".  Products will be delivered by 9 p.m. local time.
In selective eligible zip codes, Prime Now is available Exclusively for Amazon Prime Members. Prime Now offers household and essentials items you need every day with FREE 2-hour delivery. In over 7,000 cities and towns, Amazon offers delivery as fast as in 2-Hour Delivery and is still expanding.  Over a million items are eligible for qualifying orders over $35.00 in an eligible zip code.
Amazon offers Restaurant Delivery from popular local restaurants in eligible zip code areas which is currently available in 20 cities as of 2017.  This new to Amazon and they are expanding to more restaurants and cities each year.
3. Amazon Prime Video Streaming
---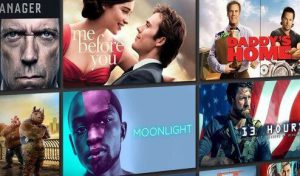 Unlimited instant Amazon Prime Video Streaming is included in Amazon Prime Membership. You have access to thousands of Amazon Prime Video titles at No additional cost.
You can watch Award-Winning Amazon Original TV Series like Grand Tour Season, Fearless Season, The Man in the High Castle, and The Tick.
Big screen movies are updated weekly and available to watch in Standard Definition (SD) or High Definition (HD).  Binge Watch your favorite TV shows on PBS, CBS, Fox, NBC, and many other networks.
Subscribe to Showtime, Starz, HBO, and Cinemax entertainment channels with the Amazon Channel Subscription for an additional fee.
Watch your favorite show or movie wherever and whenever you want on your compatible TV, gaming console, Fire TV.  All you must do is install Amazon Video app and then you can download videos to watch on your Apple iOS or Android devices.
4. Amazon Prime Music Library
---

How would you like to have unlimited access to over 2 million songs?  Amazon Prime Music Library offers unlimited and exclusive discounts to Amazon Prime Member.
Listen offline with your Amazon Echo, Echo Dot, or Amazon Tap anytime anywhere and ad-free.
Prime Music is always adding new titles and occasionally removing old titles.  Purchase songs or albums from the Digital Music store and you will have access to your devices.
Create your personalized playlists to listen to while working, exercising, relaxing, or just hanging out with friends.  After you have installed the Amazon Music App on your favorite devices listen wherever you want.
Download the Amazon Music App to playback offline when you are on the go.
5. Amazon Prime Reading Free
---
Amazon Prime Reading is like having a private library right at your fingertips with no due dates.  Browse and borrow from a selection of over 1,000 books, magazines, comics, articles, Kindle Singles that features many best sellers.
Choose from fiction, non-fiction, short works, children's books and magazines right off the newsstand. Some of the magazines included are Cooking Light, Vogue, GQ, People and so much more.
You can download up to 10 titles at a time before you must return one to borrow more. You can also listen to audible narration seamlessly. Switch between reading and listening without ever losing your place.
Amazon Prime Reading content is updated periodically with new titles. New titles are announced at the beginning of each month.
If you enjoy reading but don't have a Kindle, you can download the Kindle App to other devices.
6. Twitch Prime Included Amazon Prime
---
Gamers Dream Land!  If you are a gamer, you probably already know about Twitch Prime and if you didn't you will be very happy you found this article.
Connect your Twitch account to an Amazon Prime Membership and get Twitch Prime. Twitch Prime you get Free in-game loot each month. Such as instant access to the newest hero or new indie game.  Exclusive discounts on new and pre-ordered games.
After you link your Twitch Prime with your Amazon Prime Membership you will get ad-free viewing experience. Plus receive character, vehicles, virtual currency and boosts within your game.
7. Amazon Prime Early Access Deals
---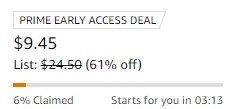 You will want to check out the Amazon Prime Early Access area every day. Exclusively for Amazon Prime Member get Lighting Deals 30-minutes before it goes public at a discounted price.  This is great for holiday shopping you can get some great gifts at discounted prices.
Receive an email daily about the limited-time deals every day.  All deals are only available while supplies last. It's possible a product could sell out before the early access period ends.
The product will be clearly marked "Prime Early Access Deal".  Each Individual product has a countdown timer and the quantity percentage still available.   Be sure to purchase before time runs out or product is sold out, some deals are up to 50% off.
Install the Amazon Assistant on your computer and get notified when products you want are available at Prime Early Access Deal prices.
8. Amazon Prime Photos Storage
---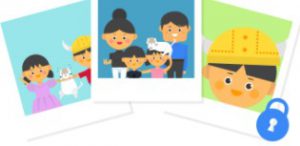 Many Amazon Prime Members aren't aware of the Free Unlimited Prime Photo Storage.  Yes, it's true you get unlimited photo storage and 5GB of storage for videos, documents, and other files.
Access your photos, videos, documents and other files through Amazon Drive App across all your devices.  Having your photos and documents available at your fingertips is PRICELESS. Carry all your photos in one place to share with family and friends at any time.
Once you upload photos to Amazon Drive it automatically organizes them in several ways for easy searching.  You also have the option to print and customized photo gifts.  Create keepsakes for family members who will cherish for a long time.  You can order wall decor, calendars, photo books, mugs or prints to share.
We recently survived Hurricane Irma and having all our important documents and photos of our home in the cloud really helped.  Life is unpredictable it's best to be prepared for whatever it throws your way.
Upload your Photos, Videos, Documents and other Files today.
9. Share Amazon Prime Family
---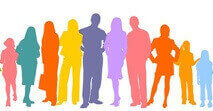 An Amazon Prime Member can share their Prime Benefits with Household Members.  Yes, it's True!  If one person in your household subscribes to Amazon Prime they can share it with other household members.
Up to 10 people in one household get the benefits of Amazon Prime.  Amazon Household Program allows two adults (over the age of 18) and up to four teens profiles and four children profiles.
The teen profiles are available for ages 13 through 17.  Teen profiles have their own login to shop or stream content while informing their parents of their activity.  Child profile is suggested for ages 12 and under while using the Amazon FreeTime. The child profiles are not able to make a purchase through Amazon.
Both adults can manage parental controls for the child profile account with Amazon FreeTime.  Take control of how your children can use the Amazon Benefits.
Start managing your Amazon Household and start sharing your Prime benefits today.
10. BONUS

–  Customize it for YOU
---
Customize YOUR Amazon Prime Account. There are so many Amazon Prime Benefits that you can customize to keep track of everything.
Keep track of items you have purchased with Your Orders.  Easily reorder with Your Dash Buttons.  Create Your Lists so you don't forget what you need or want.
See what Your Recommendations according to the items you have searched for.  Enter your vehicle information in the Your Garage and find parts and accessories that fit your car.
Receive coupons for Your Pets after entering pet information in.  Amazon also has a Apps to download some are FREE.
Create a Your Watchlist for the movies you would like to watch.
Be sure to explore Amazon Prime Member area and see all they have to offer.
Conclusion
---
Is Amazon Prime worth it?
Absolutely YES
After being an Amazon Prime Member for over 10 years I feel it's a great investment.  Amazon Prime Members receive so many amazing benefits that go beyond just buying products online and having them shipped for FREE. If you think about how many birthday, special occasions, and holidays there are in 1 year.  The benefits are endless.
If you just ship a few packages, read a few books, or use the storage with Amazon.  It would cost more than $99 a year for those kinds of services.  As an Amazon Prime Member, you have benefits that you can use and share with household members.
Free storage, Free Books, Free Music, Free Shipping, and so much more.
Go ahead and Join for FREE 30-Days and try for yourself.
Then come back and leave us a comment below to let us know the benefits you are using with YOUR Amazon Prime Membership.
What are you waiting for? Start Saving Today