---
Company: Shopkick
Used For: FREE Gift Card Rating: $$$$ Price: FREE
What is the Shopkick App?
---
Shopkick is a great app you can use to earn kick points toward FREE Gift Cards. It's very simple to use all you need is an Android or iPhone device to run the app. You will earn kick points in your favorite stores you already shop at.
Install the Shopkick App on your device and when you go to your favorite store open Shopkick. If the store participating in the program you will be notified. It is similar to Ebates but you don't have to purchase anything to earn the rewards.
There are several ways you can earn Kick Points to redeem for Gift Cards in the sum of $2, $5, $10, $25, $50, and $100.
How to use Shopkick
---
There are 5 ways to earn Kick Points with Shopkick:
Let's take it step by step and explain how easy it is to earn each Shopkick Point.
Walk-in-stores
---
Once you get to the store you are already going to be shopping at. Let's say a grocery store, load up the Shopkick App before you get into the store. After Shopkick is on it will provide a list of stores that you are near that are participating in the program.
Click on the store you are planning on shopping at and walk-in to the store. If the have Walk-in Kick Points a bubble with the number of points you earned will show up. Yeah 🙂 There is a limit on how many you can earn in a week, but I have gone a couple of days in a row and received the points.
You can earn anywhere from 15 to 30 Walk-in Kick Points at qualifying stores.
This is how the Walk-in Store Kick Points are earned. Now, isn't that easy!
Scanning selected products
---
After you are in the store you plan on shopping at anyway. Take a look at your Shopkick App and see which products you can scan to earn Kick Points. It will be different for each store you go into depending on the type of store.
There are different categories such as Beauty & Personal Care, Household Supplies, Breakfast, Snacks & Candies, and Wine, Beer & Spirits just to name a few. Several of your favorite stores are active participate members such as Walgreens, CVS, Target, Walmart and much more.
So your goal is to scan as many products as you can find while in the store. You don't have to purchase them just find them and scan the UPC code on the product. Some products offer a Purchase Receipt Kicks Points if you decide to purchase the item.
Try to scan as many products as you can find. You can earn anywhere between 15 to 50 Kick Points on each product you scan they are all different. Happy Scanning!
Using your credit card to make purchases
---
If you use your Visa or MasterCard credit card to make purchases you can earn extra Kick Points on your purchases. All you have to do is link a Visa or MasterCard credit card that you use for most of your purchases. Pay using your linked card at the participating Shopkick stores and earn Kick Points.
It's that simple!
Receipts for selected purchased products
---
Open your Shopkick App and look for products with pink flags and receipt icons next to them. When you notice product with these items you can earn KickBate Points. KickBate Points are between 50 to 250 Kick Points which can really add up fast.
When you purchase the products that have the pink flags and receipt icons next to them you will earn KickBate Points. Once you purchase the product and pay for it, hold onto your receipt.
After you get home you will need to scan the UPC code on the product and then capture your full receipt. The receipt must include the store name, date and total amount of purchase.
That is it, you will earn more Kick Points Fast for products you were planning on buying anyway.
Inviting a friend to join in all fun with Shopkick
---
When you share with friends and family how easy and fun Shopkick is. They will want to join in the fun and Earn FREE Gift Cards as well. Just send them an Invitation from the Shopkick App and start earning with your friends and family.
When a friend or family join Shopkick with your invite code you will receive 10% of the Kicks your friends earn in their first 2 weeks up to 2500 kicks.
After you join make sure to invite your Friends and Family to join in the fun.
Let's Get Kicking

Pros and Cons of Shopkick App
---
Everything have Pros and Cons to them, but Shopkick Cons are not so bad.
Pros
Very Easy to Use
Special weekends Shopkick offers Double Kicks
Walmart, Target, Starbucks, and Fandango are some Free Gift Card you can earn
It's FREE to Join
Cons
Not all store participate in offering Shopkicks
Some stores don't have Walk-in Kicks
It's not automatically turned on when you get to the store, you have to remember to open Shopkick
You can't earn cash just gift cards.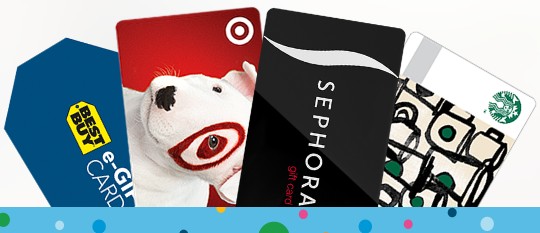 Who is it for?
---
Everyone and Anyone! If you have an Android or iPhone and go shopping and want to earn some Free Gift Cards. This is for you!
It does take some time to earn Kicks but it is very simple to do. You can earn anywhere between 25 to 750 Kicks in one store. If you purchase the KickBate products you can earn anywhere from 25 to 3000 at a store.
It takes about 500 Kicks to earn a $2 Gift Card from Walmart or 12,500 for a $50 Gift Card. Either way, if you are going to be shopping anyway why not earn some FREE Gift Cards along the way.
Pricing
---
FREE – to Join
Final Opinion
---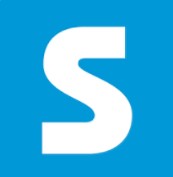 Become a Smarter Shopper and Earn some Free Gift Cards Valued up to $100. We are not gone to say you will be earning Free Gift Cards every week but you can earn them at least once a month.
It takes time to earn Kicks unless you go out shopping a lot to different stores. Remember though there are some limits on how many times you can collect Kicks for some items and Walk-ins. Shopkick is in the business to make money also but they are willing to share it with their customers in form of Gift Cards.
Hope you Join Us in the FUN and start ShopKicking TODAY!
Check Out Other Money Saving Ideas
---