---
Company:  Ebates.com
Used For:
Extra Cash
Worth Rating:
$$$$$
Price:  
$0 Membership 
(Join Here)
What is Ebates.com About?
---
Ebates was founded in 1998 by two former deputy district attorneys, Alessandro Isolani and Paul Wasserman. Ebates.com launched in 1999 when they started sharing their affiliate network commissions with its members.
They offered up to 25% commission on online purchases from over 2,000 retailers. If you are not familiar with Affiliate Networks, it's when a business offers a commission for each visitor or customer brought by the affiliate's own marketing efforts. This is how Ebates can offer to pay cash to all their members who use Ebates.com to do shopping.
Over 80% of American are shopping online each day. It's easy and convenient way to do shopping any time of the day. Online sales have been increasing over the past 10 years.
If you Shop Online and DON'T Use EBATES.com, you are missing out on BIG SAVINGS. You could be getting Ebates Cash Back for purchases you are already making.  Receive a BIG FAT CHECK or deposited into your PayPal account on a quarterly basis just for shopping.
Ebates Cash Back is up to 40% on certain items.  There are even times Ebates offer Double Cash Back. Now doesn't that sound great?  The savings are for all the popular retailers that we use every day.  We will share with you some of the retailers that offer Ebates Cash Back that you didn't know about below.
There are NO Codes to enter to receive the discounts. We will go into details below on how to use Ebates to get your Cash Back Rewards.
Online Tasks for Money
---
Here are the steps you need to take to Earn Ebates Cash Back Rewards: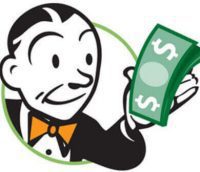 Register with Ebates.com
Login into Ebates.com before shopping at top retailers
Find the retailer you want to shop at
Click

"SHOP NOW"

Shop normally at the retailer site
Wait for Ebates to send you a BIG FAT CHECK!
When registering with Ebates.com you will need to enter your email address and mailing address.  Email address is used to send you confirmations of your shopping commissions. Your mailing address is where you will receive your BIG FAT CHECK.
It's that SIMPLE!
Here are some of the Retailers that participate: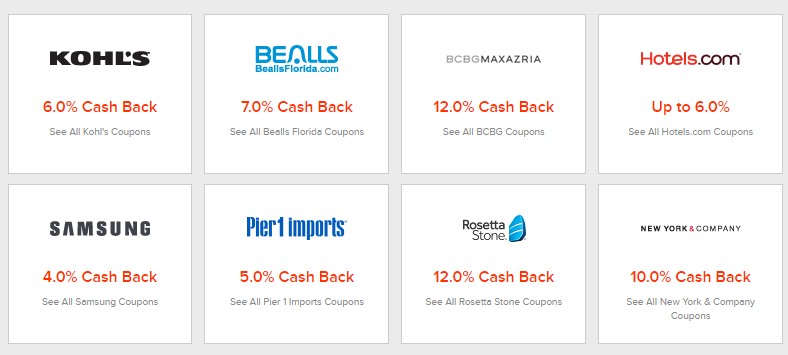 Pros and Cons of Ebates Cash Back
---
There are several more Pros than Cons to Ebates.com but we will keep it to a minimal.
Pros:
No Discount Codes to enter
Over 2,000 + stores with discounts
10,000 + coupons on top of your discounts
Average of 10% Cash Back on most store
Cons:
You could forget to log into Ebates before shopping online
Discounts are not throughout the store, some items are excluded
It does not have offers for every retailer
Cash Back is given out on a quarterly basis
Who is it for?
---
Anyone Who Shops! So pretty much Everyone.  You can shop Online or In-Stores and still receive the discounts.  If you are still not clear how Ebates Cash Back works check out this video.
Pricing
---
I can offer you $10 FREE if you Click Here to Join
Final Opinion of Ebates.com
---

Since joining Ebates.com 3 years ago and we have received $308.50 in Big Fat Checks.  Just for logging into Ebates.com before shopping online with retailers.  Ebates also offers coupons for Free Shipping on some retailers, make sure you look for them.
During the holiday season, you can really earn some BIG SAVINGS.  Ebates offers Double Cash Back Rewards for your holiday shopping. If Ebates normally offers 2.5% it will offer 5% as a commission.
Ebates also recently started accepting In-Store Savings which is pretty amazing.  Where you link a credit card or debit card to your Ebates account to receive the commissions. When you use the credit card/debit card in your favorite local store, you will receive Ebates discounts for the retailer.
YES, Ebates.com is so worth Joining if you don't believe us try it FREE for yourself.
Are you ready to JOIN and Start Earning TODAY?
If you thought this review was helpful please leave a comment below and check out our other Review & Blogs.
Check out our other Money Saving Ideas
---